The Outdoorist
Howdy, I'll be your guide to the Grand Valley…
Jen Taylor is a passionate entrepreneur, Outdoorist and OREC advocate, leading and building brands in the Outdoor and Cycling industries for 25 years; including, Mountain Khakis®, Mountain Sprouts®, Remington Arms 1816® and DT Swiss®. Taylor received her bachelor's degree in Environmental Science from the University of Denver. Before migrating to the western slope, she pioneered conservation education & operations programs at the Denver Zoo.
Taylor is a Broker Associate/Buyer Specialist at western Colorado's leading real estate resource, The Christi Reece Group. She is currently developing El Jet's Cantina® + Sky Outpost® on the Colorado River in downtown Grand Junction, restoring blighted riverfront property while creating and celebrating culture, community and confluence. Taylor is also a governor-appointed Commissioner for Colorado Parks & Wildlife, where she combines her passion for outdoor rec, environmental science and executive-level leadership.
An active citizen of Grand Junction for 25 years, Taylor has served and supported several conservation and community non-profit boards. She spearheaded initiatives such as the MOG Outdoor Fest® (2003-2016), the Lunch Loop Bike Park® and co-founded the Western Colorado Adventure Trail®.
Among her accolades to date, Taylor was deemed one of the 25 most influential people in the Outdoor Industry. Jen and the COPMOBA organization were inducted into the Mountain Bike Hall of Fame, and she has been awarded (4) APEX outdoor apparel design awards.
A mountain girl who claims the high desert as her home, Taylor is a rowdy mom, an avid open space & trail advocate, mountain & road cyclist, trail runner and telemark skier. She has been a competitive MTB racer, a quarterback in the Professional Women's Football League, competed in Junior Olympics basketball and was a state-ranked soccer player. Taylor enjoys spending quality time exploring paths less traveled in her vintage Land Cruiser and scrambler motorcycles.
Why I chose The Christi Reece Group:
• Values. Aligning with an industry and a team that reflect my passion and integrity
• Tribe. Being a trusted, relevant and respected member of my team
• Culture. Being an active steward and conduit for our brand vibe & corporate culture
• Community. Actively engaging and contributing toward a healthy community
• Relationships. Our greatest asset; to develop and nurture genuine, trustworthy connections
• Finance. Clients: Creating a path for financial wealth through real estate. Self: Building a prosperous income to further increase my ability to do good, increase my financial frequency and focus on joy
• Skillset. Learn, grow and seek challenge professionally and interpersonally, eventually mentoring others
• Legacy. Reverse engineering my Purpose and Place in this community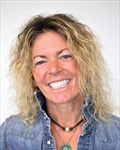 Jen Taylor
REALTOR
The Christi Reece Group


128 N 5th St. Suite 1A




Grand Junction

,

CO

81501


Phone:

970-589-7700